Cash for Cars Oceanside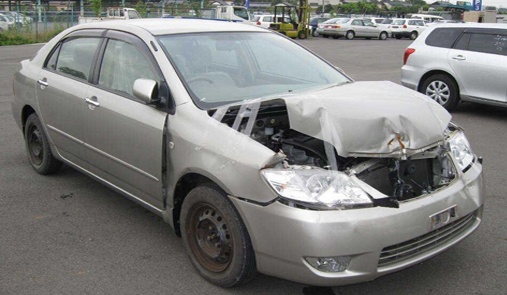 Selling a car can be a difficult task, especially for busy consumers who have little to no time to post their cars on classifieds websites or have to deal with potential buyers. If you're too busy with work or school to sell your car but still need cash fast, sell your car to Cash for Cars Oceanside.
Cash for Cars is a unique program that allows consumers to get rid of their unwanted vehicles fast. They won't have to deal with showing the car to dozens of potential buyers or waste time trying to negotiate a fair price. They will offer a fair price for your vehicle and will have the cash in your hands the same day.
The Hassle of Trying to Sell a Car Selling a car is one of the biggest hassles you can deal with. The problems you may experience are compounded if you're trying to sell a car that has problems and needs to be repaired by a mechanic.
After spending hundreds of dollars repairing your car, you then have to take pictures, post an ad online, wait for potential buyers to call you and then show your vehicle to them. Because of all of the steps involved, you may have to wait weeks before getting the cash you need from selling your car.
The Hassle-Free Way to Get Cash for Your Car Cash for Cars Oceanside is the most efficient way to get rid of a car you don't want anymore and to get the cash you need immediately. After calling, a representative will come to you to appraise the car, remove it from your property and give you cash within minutes.
By using this service, you will bypass the hassle of trying to sell the car yourself. You won't have to deal with tire kickers or pushy salesmen at the car lot trying to offer you a low trade in price.
All Types of Cars Are Accepted, Regardless of Condition All types of vehicles are accepted, regardless of their condition. Whether you have an old junker that has been sitting in your garage for years or were recently involved in an accident and can't afford to fix it, simply make a call and have your car removed from your property the same day.
With this unique car selling service, consumers have never had such an easy time with removing old junk cars from their properties.
So, ask yourself the following questions before trying to sell a car yourself:
• Do I want to deal with tire kickers? • Why should I have to negotiate a fair price? • How much will I spend on getting the car repaired before I sell it? • Will my car even pass a smog test? • Do I even have the time to go through the process? If this sounds like a headache waiting to happen, make the call today and get the cash you need for your junk car!