Sell Your Old Junkers to Cash for Cars Escondido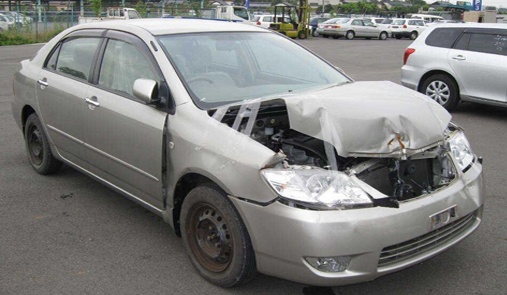 Got an old junk car sitting in your driveway? Maybe your old car died and you don't know what to do with it. Here at Cash for Cars Escondido, we want you to know that those old cars are worth big bucks to you. Finding someone willing to buy your old beater might take you months, and you never know who might stop by your house for a test drive. We make the process easier. We will come right to your door, make an offer and take away your old car right on the spot. What could be easier?
What Type of Cars Do We Buy? If you want to know what type of cars we buy, you probably found yourself burned by another company in the past. Some of our competitors claim to buy any type of car but really only want cars that run or are in great condition. When we say that we buy it all, we really mean it. Some of the vehicles that we buy include: Cars and pickups in non-running condition Vehicles with severe engine troubles Trucks and cars with no tires The only type of vehicles that we won't buy are burned vehicles, but you'll find that we can make an offer on almost anything. Instead of letting an old car or truck take up valuable space on your driveway or lawn, let us come and take it away for you.
Why Sell Your Car to Us? If you ever sold a car on your own, you know how many steps you had to take. In addition to advertising the car for sale online or in the newspaper, you fielded calls from dozens of people, answered the same questions over and over again and went on multiple test drives with potential buyers. You probably even dealt with some flakes and people who made an appointment and never showed up. When you sell your car to us, you only need to make one phone call and be there when we come to your home. We want to make the process go as smoothly as possible.
How the Process Works Selling your car to us is as easy as making one phone call. Call us about your old car. Meet with one of our representatives at your home. Walk away with payment for your old car.
The process really is that simple. Once you call us here at Cash for Cars Escondido, we'll ask you a few basic questions about your car. It doesn't matter if the car runs perfectly, has some severe body damage or won't even turn over; we'll still take it. We'll send one of our workers right to your home, and that worker will give you money for your car before leaving. We can drive it away or arrange to tow it away. Selling your old junk car to us gives you money in your pocket and more space around your home for your family, friends and kids.